Here you find important and useful information of travel and accomodation in Chengdu for your preparation of visit to CAPAS 2019.
Get to the fairground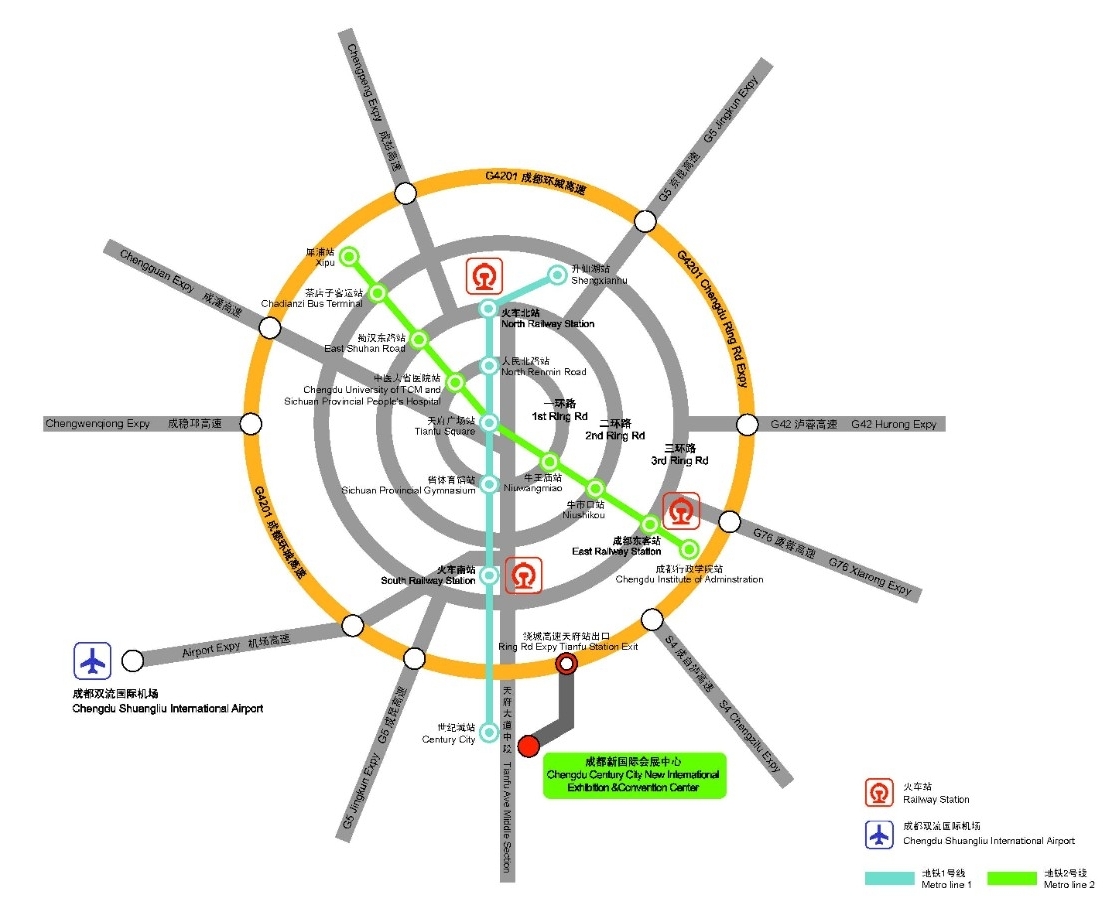 Chengdu International Exhibition & Convention Center has excellent facilities and is easily accessible to traffic. It is located next to the main roads and the outer ring of the city. It takes about 20 minutes with the bus from Chengdu Shuangliu International Airport to the exhibition center.
Address: No. 198 Century City Road, Chengdu, China
Hotline of Chengdu Bus:+028 8507 6868
Tianfu Square: No. 118 or Metro Line 1, get off at Century City Station.
Qingyang Palace Bus Stop: No. 115, get off at Century City Bus Stop.
Guixi Bus Stop: No. 501, get off at Century City Bus Stop.
Shuangliu Airport: No. 300, get off at Jiannan Avenue and Fucheng Avenue  Bus Stop. Transfer No. 188, get off at Century City Bus Stop.
Shuangliu Passenger Station: No. 806, get off at Century City Bus Stop.
Shurong Road Bus Stop: No. 84, get off at Century City Bus Stop.
Metro Line 1 (Shengxian Lake - Century City, pass South Railway Station): get off at C2 exit of the Century City Stop, 10 minutes walking to Exhibition Hall.
Tips: If you take other metro lines, please interchange Metro Line 1 in the related interchange stations.
Shuangliu Airport: 15.7 km away from exhibition center, cost RMB 50
North Railway Station: 21.2 km away from exhibition center, cost RMB 65
East Railway Station: 17.5 km away from exhibition center, cost RMB 55
Tianfu Square: 12.8 km away from exhibition center, cost RMB 40
Accommodation & flight
You may contact the Official Travel Agent for the official hotel information and other special requests including local tours, quotation on air ticket to/from Chengdu and more.

Sichuan Holiday Panda International Travel Agency Co.,Ltd
Chengdu Jiuxing Avenue NO.14 .
Chengdu, Sichuan 610041, P.R. China

Contacts: Mr.Deane Zheng
Tel: +86 28 8693 2786
Fax: +86 28 8733 9122
Email: 1920978160@qq.com

Special travel offers from the Lufthansa Group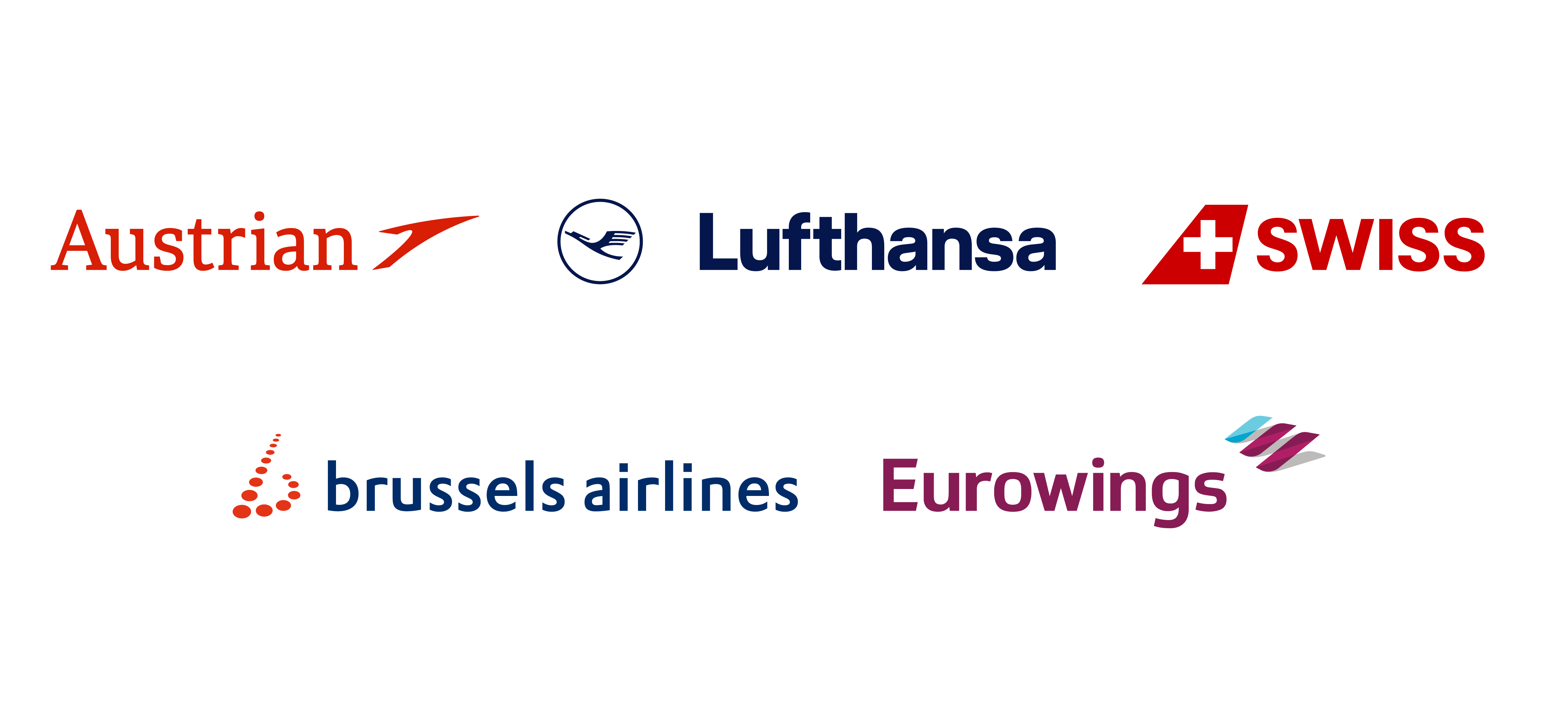 In cooperation with Messe Frankfurt, the Lufthansa Group offers special prices and conditions to visitors and exhibitors of  CAPAS Chengdu.

Special offer: Discounted travel with Lufthansa Group Partner Airlines

Lufthansa Group Partner Airlines offer a comprehensive global route network linking major cities around the world. We offer special prices and conditions to participants, visitors, exhibitors, invited guests as well as employees of the contracting partner and their travel companions. To make a reservation, please click on http://www.lh.com/event-flight-booking and enter the access code DEZQQKG in the "Offer for discounted flights" area. This will open an online booking platform that will automatically calculate the discount offered or provide you with an even better offer if another promotional fare is available.

NOTE: Pop-ups must be enabled otherwise the booking platform window will not open.

These promotional fares are also available through your IATA / ARC travel agent. Travel agents can obtain ticketing instructions by sending an email to lufthansa.mobility@dlh.de and providing the access code as a reference.

Do you have any other questions?
If so, the Lufthansa service team will be happy to assist you. Simply give them a call on +49 (69) 86 799 699.
The Lufthansa Group reserves the right to make changes to this offer. Although we have tried to ensure the accuracy of the information provided, we are not liable for any inaccuracies or omissions. Flight tickets are not valid as admission tickets to CAPAS Chengdu.
Visa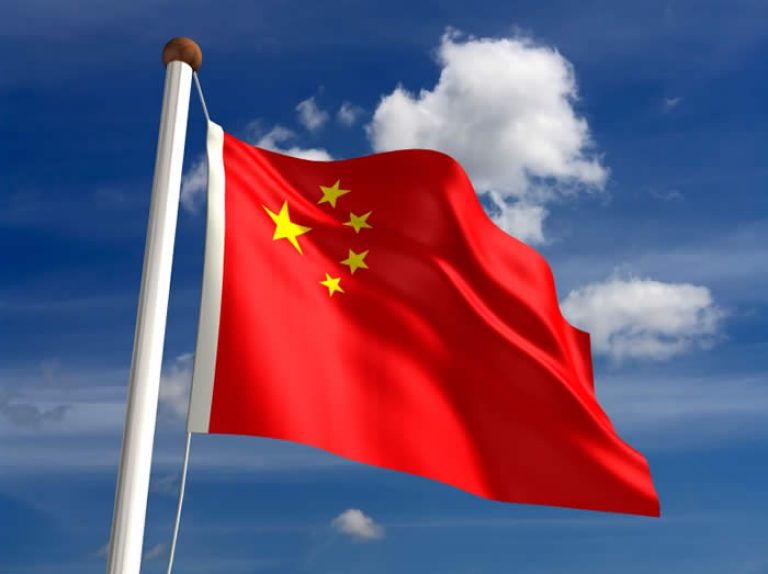 All foreign visitors to China must apply for visa and comply with the health requirement on entering into China.  Please ensure that all your colleagues and accompanies have already obtained the relevant visa prior to departure. 

Please contact the official travel agency for assistance in getting the invitation letter for visa application.