The Chengdu International Trade Fair for Automotive Parts and Aftermarket Services (CAPAS) returns from 20 to 22 May 2021. The show will debut the Chengdu-Chongqing Dual-city Economic Rim zone to highlight the latest regional development strategy for the automotive value chain.
Pre-register now!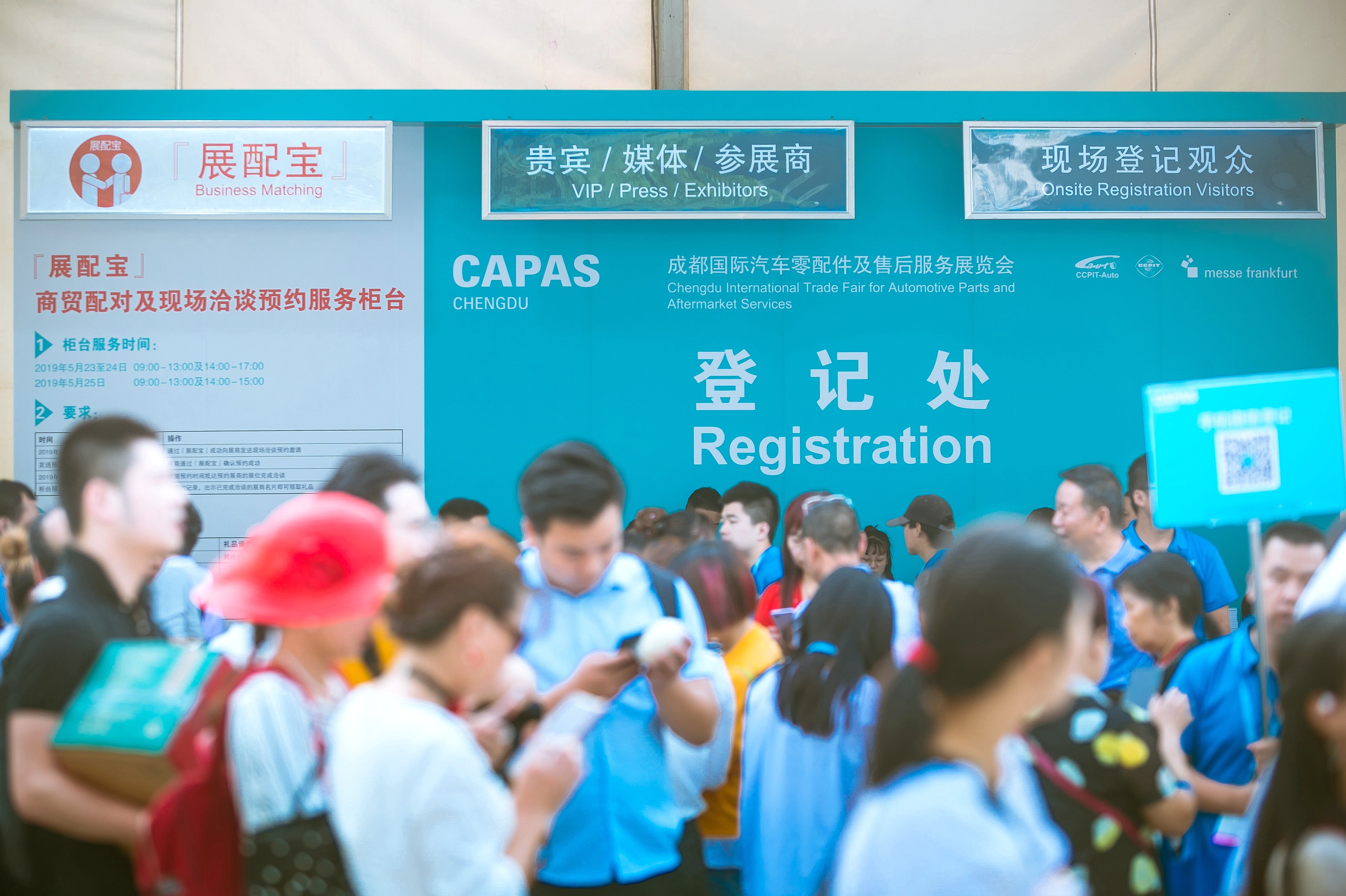 Exclusive benefit for online pre-registered visitors:
FREE electronic version of official catalogue by email after the show*
*FREE electronic version of fair catalogue is only for those who have pre-registered and arrived onsite.
Reserve your booth!
CAPAS 2021 seven themed zones respond to market needs
· Parts & Components Zone
· Commercial Vehicle Zone
· Accessories & Customising Zone
· Repair, Supply Chain & Chain Stores Zone
· Tyres Zone
· E-mobility & Infrastructure Zone
· Chengdu-Chongqing dual-city economic rim zone
Participants' comments
The aftermarket sector in the entire Southwest region has very good development potential. The implementation of environmental protection policies has led to an upgrade of the entire industry, which matches well with our own business concept. We have met our target customers at CAPAS this year.
The participants at CAPAS are very professional, covering many product categories, which is great for us.
The Southwest market is definitely our biggest priority, and CAPAS has provided a very good opportunity for us to approach it effectively.
New energy vehicles are becoming more and more common, meaning chain stores have to upgrade products and services. Technological transformation is foremost because the replacement parts in new energy vehicles are different from conventional vehicles. The Southwest region has strong potential in this area.
The after-sales market for vehicles has great potential, but there are still challenges which it needs to overcome. One of the ways to do this is to integrate our resources. The topics for the concurrent events this year match the pace of the industry, and they fit well with the exhibition